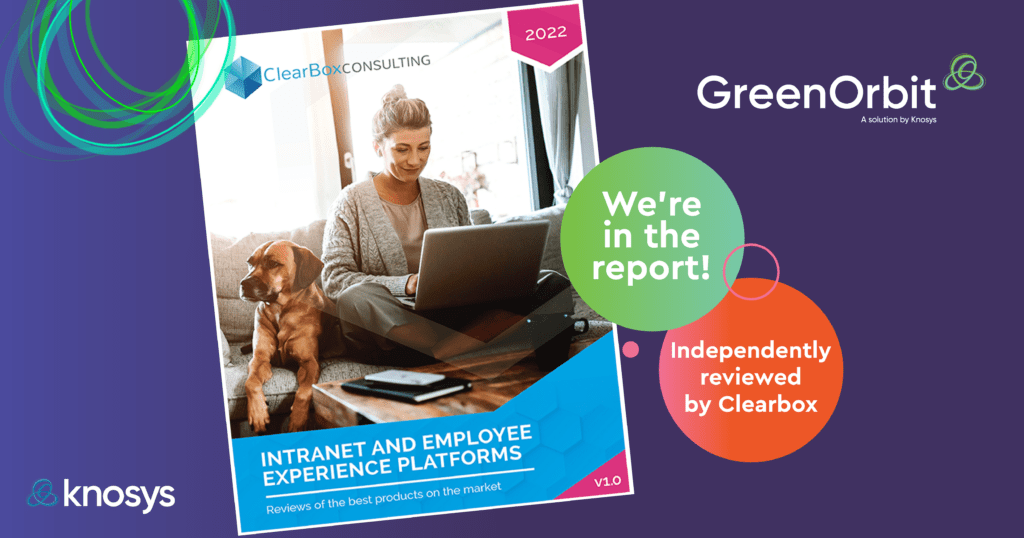 ClearBox's annual report provides companies with comprehensive guidance on the intranet and employee experience platform marketplace, helping them to decide which intranet product is right for their business. The report compares multiple platforms and vendors, offering an independent view of the best products on the market. Clearbox is a consultancy specializing in intranets and wider digital workplaces.
What ClearBox says about GreenOrbit:
Creation of news articles and regular content pages is easy and intuitive. A rich text editor gives content creators plenty of flexibility to build engaging pages.
The product includes a number of social features that are nicely brought together in a personalised activity feed.
There is a well-executed mechanism for mandatory reading. In a single 'read list' report, end users get an overview of the documents that they still need to read, while publishers get an overview of the documents that they have assigned to others to read.
GreenOrbit comes with an extensive support site that includes a knowledge base, various how to-videos, and best practices for using the product features. This will be helpful for clients to get going quickly and get the most out of the product.
Small and medium-sized businesses will probably benefit most from the product's approach and the value for money it brings.
Download ClearBox's Intranet and Employee Experience Platforms report 2022 for a comparison of top intranet and employee experience providers and independent advice on how to select the right solution for your business.