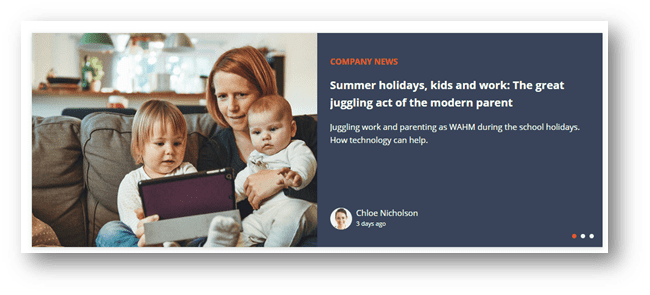 The news Application one of GreenOrbit's most popular pieces of functionality, you will probably be using it in some way, communicating key company updates, creating blog articles and hopefully reducing your reliance on email.
Below are a few tips and tricks that will help you get more out of the News functionality.
Schedule content for publishing
Want to get on top of things? Why not get ahead of yourself and schedule your articles for future publishing? Create your article as soon as you have the content ready and simply schedule the publish date in the future, and GreenOrbit will do the rest!
Set expiry dates
Keep on top of your content housekeeping by setting expiry dates! If the article is no longer valid, for example it may have been promoting an event that has passed, or a promotion / offer that has ended – you can include an expiry date so that the article will automatically drop out of the newsfeed – saving you time an energy! Expiry dates are also a great way to keep your Content Owners regularly reviewing their content. The feature allows you to set an alert 1 day or 1 week out from expiry date so you can review your content and either allow it to expire or refresh it and reset the expiry date. Expiry dates also feature in other GO applications including Layout Manager and CMS Pages and Files.
Pin an article
If you're publishing articles to your Newsfeed regularly , however there may be an article you want to keep at the 'top of the pile' for a while – you're able to use the Pin feature. This allows you to set an article to be "pinned" to a position in the Newsfeed which ensures it stays visible for longer. This is particularly useful if you're publishing a lot of news, or if you have a workforce who may not be regularly checking the newsfeed.

Did you know if you delete an article by mistake, you can always recover it from the recycle bin! Articles in the Recycle Bin are not searchable, so you don't need to worry about them appearing in Search Results and they can only be accessed by Content Owners with the correct permissions.

Link to another piece of content via URL
Consider your Newsfeed as THE place to promote content. You may have published a press release, or a blog post to your website or perhaps there's an interesting industry news story you want to share - ssave having to recreate the article, just link to it.This is also a great way to promote content ON the intranet as well by promoting it via the Newsfeed.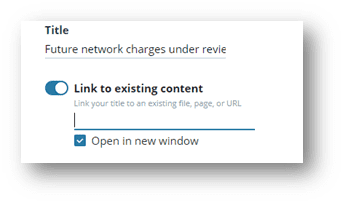 Cut through the noise with an eye-catching carousel
The carousel is a great r eye-catching way to grab the attention of the employee…a picture tells a thousand words as they say. Carousels, help break up blocks of text and give users visual clues about what the content is all about. It's also a great space-saver as it allows you to determine how many articles you'd like the carousel to transition through.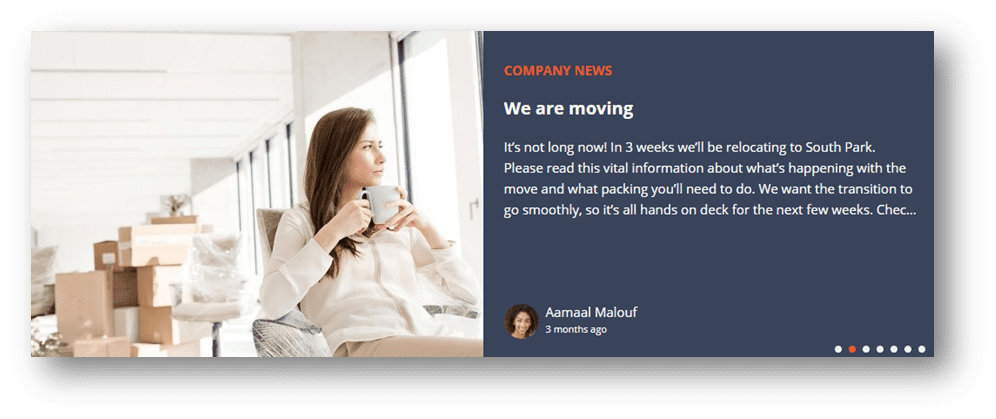 If you are struggling to find a suitable image there are some great free sites out there, free of royalties. We like these:
Make everyone a publisher…. but keep an eye on it!
The more the merrier! You could make everyone in your organization a contributor to News…. you never know what excellent and surprising articles you'll get through. To be on the safe side you can set permissions so that articles must be approved before they go live.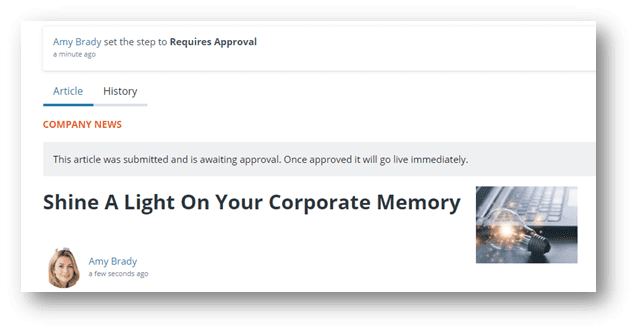 Create articles from an RSS feed
RSS feeds are a great way to bring external news and information into your intranet. This could be from one of your preferred news publishers, or a trade magazine or industry news site.Set and forget: simply create a news category and specify the RSS URL, then drag & drop onto a page. A super easy way to keep your content fresh and up to date.

Grow the audience by tagging the article it to appear in your social channels.
By adding #hashtags to your articles you'll be sharing it with the corresponding GreenOrbit social channel. By using multiple #tags, your content will be distributed across multiple #channels and as such, amplifying your audience!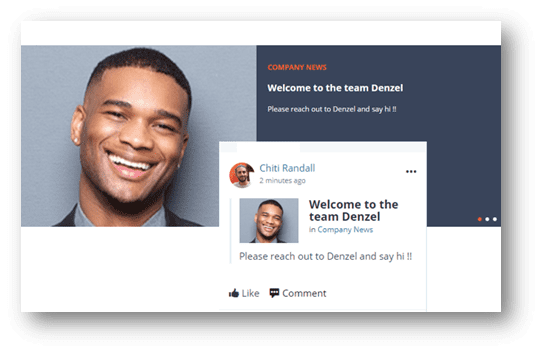 Use intranet analytics to check engagement metrics and fine-tune content creation.
Don't forget to check your analytics regularly to see how your news stories are performing, which ones are doing well and attracting readership, which ones aren't….do some analysis to see what type of articles are appealing to your audience….and make a content plan to support these trends. more information on analytics.
Keep your people in the know with the GreenOrbit App
Keep your staff abreast with the latest news wherever they are by using the GreenOrbit app, encourage them to download it via the IOS and Android stores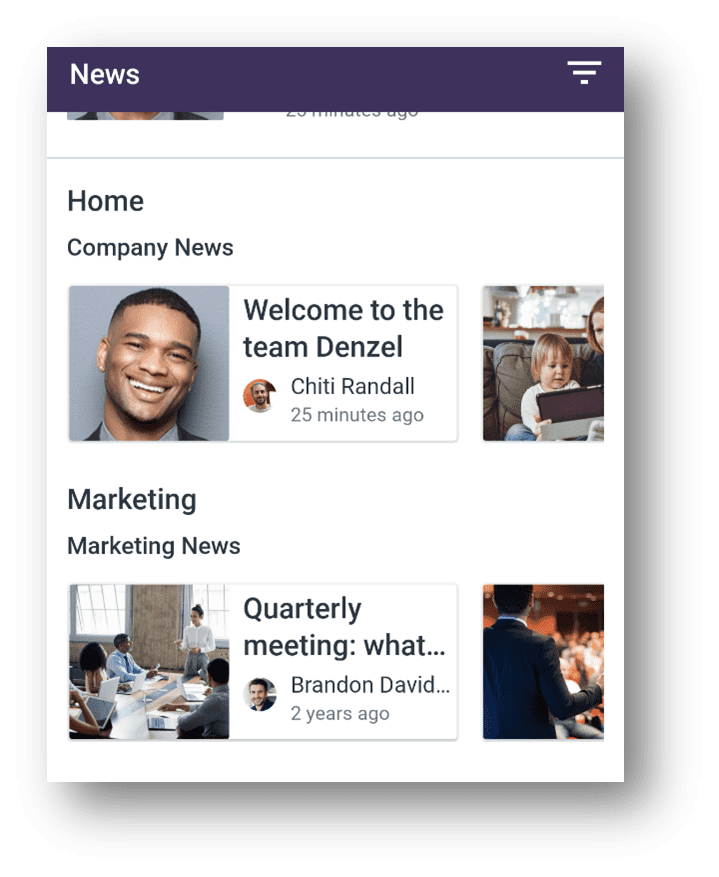 Finally, don't forget the GreenOrbit help site where you can find out about all the news functionality and much more