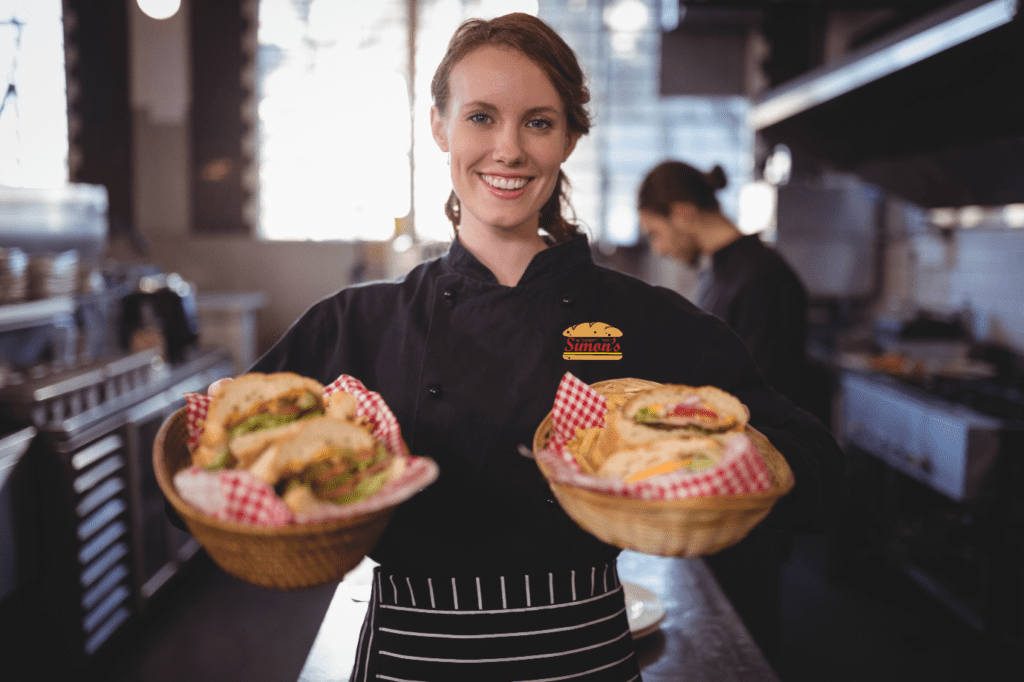 As your restaurant franchise business grows, challenges may begin to surface, for example, maintaining consistent communication or constant access to accurate information. If these challenges are not addressed head-on then commercial, brand and workforce risks begin to creep in, making it an ineffective operation. Below are a few ways how a GreenOrbit Intranet can help overcome day-to-day challenges within your restaurant franchise.
Maintaining consistency
One of the primary challenges faced by restaurant franchises is to maintain consistency in the quality of food, service, and ambiance across all their locations. It requires a significant amount of effort to ensure that every restaurant follows the same standards and provides a consistent experience to customers. Consistent brand experience needs to be included in the list as well.
Franchisors expect customers to be able to walk into any outlet and have the same brand experience. Having different pricing, marketing materials, logos/pictures, brand slogans or promotions is embarrassing and potentially damaging, calling into question the consistency of the business. The franchisor should have a clear set of procedures covering everything which relates to the brand and its protection, from; the brand values, to the use of logos, colours, fonts, and all visual elements, to style guides and the tone of voice to be used by franchisees in all communication.
Franchisors can make life easy for their franchise team and ensure that franchisees remain on-brand by providing a library of brand information that franchisees can access. This saves franchisees valuable time and money and means they can get on with the day-to-day tasks of running and growing their franchise business.
As well as the continuity of the brand, franchisors must maintain quality standards in terms of customer service, product quality, etc. For this reason, there are many rules, regulations and company policies that must be adhered to. One of the key use cases for an intranet is providing a centrally controlled library for important official documents, where all employees can access the very latest policies, procedures, and forms, knowing that they are accurate and up to date.
Retaining and motivating staff
Recruiting and retaining talented staff is another headache faced by restaurant franchises. It can be challenging to find skilled workers who can maintain the quality of food and service that customers expect. Additionally, the high turnover rate in the restaurant industry can make it difficult to keep trained staff members.
Motivating staff and constantly updating them on how the business is doing is extremely important since quality customer service goes a long way during this time.
Increasing your internal communications is essential to maintaining staff motivation levels. Your intranet is full of communication tools that will help you converse and share information effectively. Gathering employee feedback is essential to understanding what motivates and engages your teams. Send surveys or publish quick polls on a regular basis to measure motivation levels and ask what the company can do to help improve them.
Give shout outs to employees and make these visible to the whole company. More peer recognition is an amazing motivational tool. When someone tells us we have done a decent job we feel motivated to do further good work. You can use GreenOrbit's enterprise social network on your intranet to give an employee a 'well done' in the appropriate for. One of the most powerful factors of employee happiness is simply being thanked.
Providing access to training and development resources: An intranet can offer a centralized location for providing training and development resources, including online courses, webinars, and other materials. This can help your franchise staff enhance their skills and knowledge, making them more valuable to the organization and more satisfied with their work.
Dealing with competition
If you are a franchise owner, you need to be aware of the market. Your business should address the trends, scope and demands in the market. The restaurant industry is highly competitive, and franchises must compete with both independent restaurants and other chains. Franchises need to continually innovate and provide a unique value proposition to stand out in the market.
An intranet can provide employees with access to information about competitors, market trends, and other relevant data, helping them to stay informed about the competitive landscape. It can also provide a platform for employees to share and develop latest ideas, helping your restaurant franchise to stay ahead of the competition by fostering a culture of innovation.
Managing costs
As the cost of living increases due to multiple economic factors, consumers are beginning to spend even less. This is one of the biggest threats facing restaurants. Although restaurant franchisees often benefit from lower overhead costs due to the franchisor's economies of scale in purchasing food and supplies, running a restaurant franchise can still be costly, and managing expenses can be challenging. Franchises must balance the costs of food, labour, rent, and other expenses while maintaining profitability.
An intranet can be used to automate certain business processes, such as invoice processing and expense approvals. By automating these tasks, you can reduce the amount of time and resources required to manage them, helping to reduce costs.
By providing employees with access to financial information and reports, an intranet can improve transparency and accountability within your business. This can help to ensure that all employees are aware of cost management initiatives and are working together to achieve cost savings.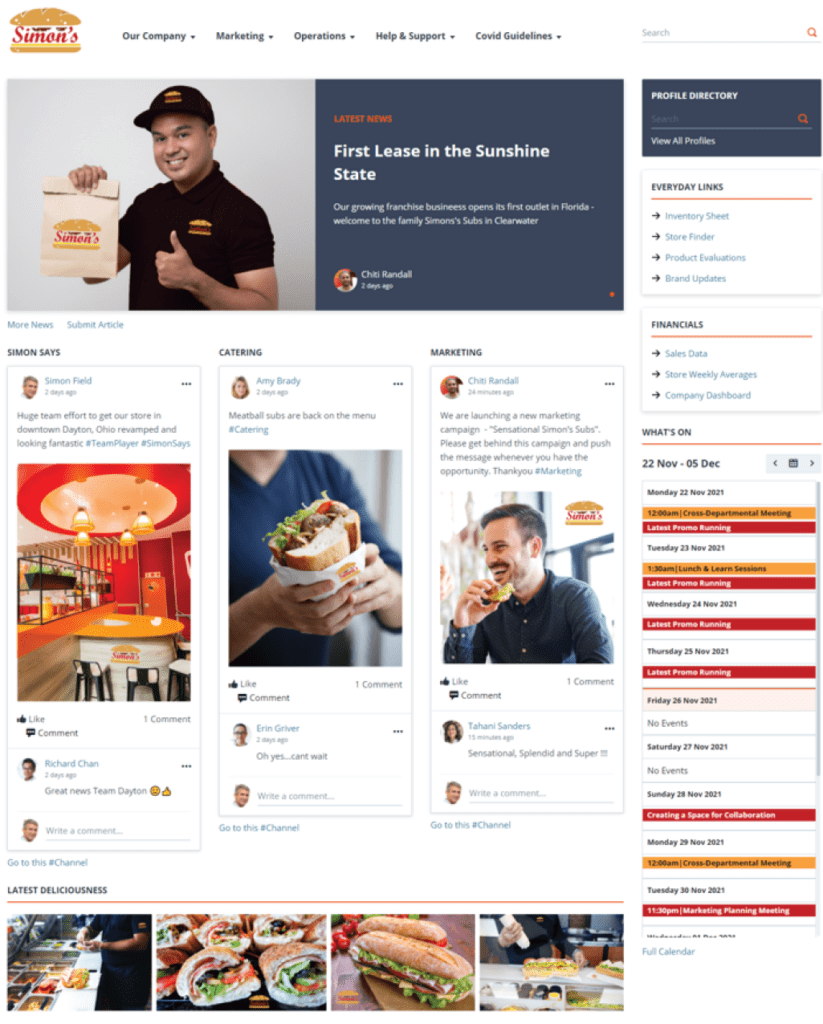 With a comprehensive suite of tools and applications ready to go, out of the box, GreenOrbit will satisfy the needs of head office, support managers, regional managers, franchisees, and employees. Take control of your brand and empower your restaurant franchise network to share knowledge and access the information they need when they need it. Find out more about how GreenOrbit can support your franchise organization? Contact a consultant for a personalized demo.