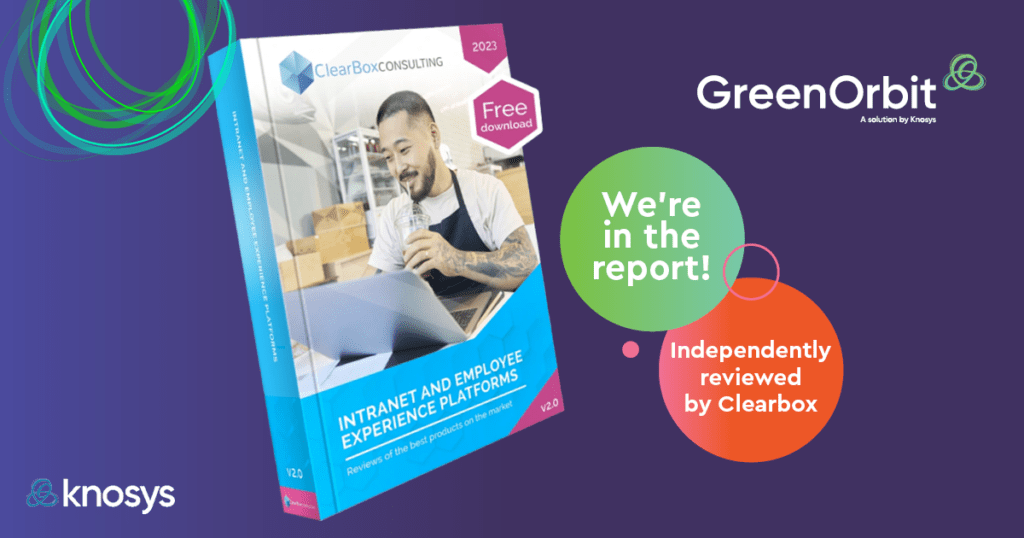 ClearBox's annual report provides companies with comprehensive guidance on the intranet and employee experience platform marketplace, helping them to decide which intranet product is right for their business. The report compares multiple platforms and vendors, offering an independent view of the best products on the market. Clearbox is a consultancy specializing in intranets and wider digital workplaces.
What ClearBox says about GreenOrbit:
It's a clean and contemporary-looking product that has a variety of features to offer.
GreenOrbit's required read feature is helpful for compliance challenges.
Everything is well integrated with the notifications system.
Intranet Teams who want to embrace a more collaborative and social intranet, and for whom knowledge management is a high priority, will get a lot out of GreenOrbit.
Overall, we like the modern look and the ease of use of GreenOrbit. Its features are well executed.
Download ClearBox's Intranet and Employee Experience Platforms report 2023 for a comparison of top intranet and employee experience providers and independent advice on how to select the right solution for your business.