We are very excited to announce our latest version – GO 2.5 – is now available. GO 2.5 boasts several new features and a host of functionality enhancements, making it easier than ever to build the intranet that works for your business.
Highlights include:
Org Chart
A visual representation of your organization's structure will be available for your employees to browse. Not just a name on a list, but a visualization of your teams throughout your organization. Put people's names to faces and easily follow reporting lines.

The initial chart view is set to the top two levels in the hierarchy, and users will be able to view lower levels by expanding them. Each employee will be displayed with their image, name, and role.
Self-service theming – branding your Intranet.
In prior versions of GreenOrbit, our service and support teams had to assist if you wanted to change your theme. Now the power is in your hands to brand your GreenOrbit Intranet, when you want, how you want. Self-service theming allows you to respond quickly to changes in branding as your organization requires. You can now choose to uplift your intranet with multiple color schemes linked to your campaigns, seasons, and initiatives. Extend your customization further though the use of custom CSS styles that personalizes the look of your Intranet.
UI and accessibility improvements
A heavy focus has been on making GreenOrbit more accessible and easier to use. New UI features, such as the App Launcher and Site Selector, make the suite of applications more discoverable. Enhanced keyboard support, component controls and input field labelling make for a more accessible experience overall.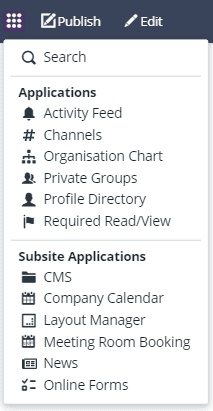 Meet the team component.
This new component will display the profile of members from the profile directory, selected randomly, upon each load of the page. The selection of profiles can be set to a specific team or location, by specifying a custom profile directory filter.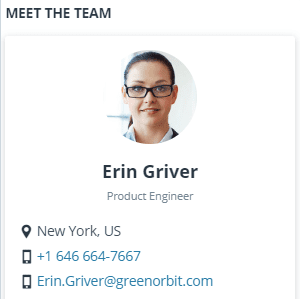 Improvements to user provisioning and profile synchronization
Using the open identity management standard SCIM (System for Cross-domain Identity Management), you will be able to maintain your staff directory and create, update, and for the first time, delete members profiles in your GreenOrbit Profile Directory. SCIM is widely adopted by leading cloud services and identity providers, such as Okta and Microsoft Azure. Its adoption continues to grow as more organizations seek to simplify their identity management processes and improve security by centralizing user account management. 
GreenOrbit version 2.5 represents a major step forward in our software development. We are confident that it will meet the needs of our users and help them to be more productive and efficient in their work.
Want to find out more about how GreenOrbit can support your organization? Contact the team for a personalized demo.