You might have seen us posting about the SuperFoiler Grand Prix in recent weeks and wondered what this has to do with GreenOrbit (formerly Intranet DASHBOARD); you know being an intranet provider and all. Well no, we haven't moved into the world of sailing software, but yes we are thrilled to have provided the SuperFoiler team with a GreenOrbit intranet and developed the Official SuperFoiler App. Phew!
To say this concept was a huge undertaking would be a serious understatement. What started as a dinner table conversation nearly three years ago has evolved into one of the most exciting developments in sailing history. Getting from there to here has been a whole lot of hard work for this team of directors, boat builders, sailors, engineers and marketing professionals, and we're happy to have helped along the way.The SuperFoiler team have used GreenOrbit to communicate amongst their dispersed workforce and bring their dream to life. Using tools such as #Channels, Process Automation, Online Forms and Document Library, SuperFoiler have created a digital workplace that helps them get the job done, from the office or the water.
For the full story, you can download the SuperFoiler Case Study here.
While we were busy behind the scenes, the world's best sailors Paul Campbell-James, Ed Powys and Fang Warren were out there sailing our very own GreenOrbit SuperFoiler. We couldn't be prouder of the boys' efforts and the way they represented our brand from day one. So many of our Australian employees also got involved and gave up their nights and weekends to support the team- because that's just the kind of people they are.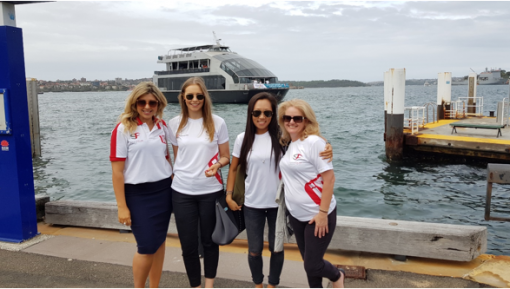 Consultant Krystle Nicolaou and GreenOrbit clients from Opteon Solutions
After five regattas and an unlucky string of boat troubles, team GreenOrbit fought hard and finished in fifth place. While we didn't walk away with the Ben Lexcen Trophy, the crew became affectionately known as 'the people's team' and provided some absolutely heart-racing viewing.
Regatta 1: Adelaide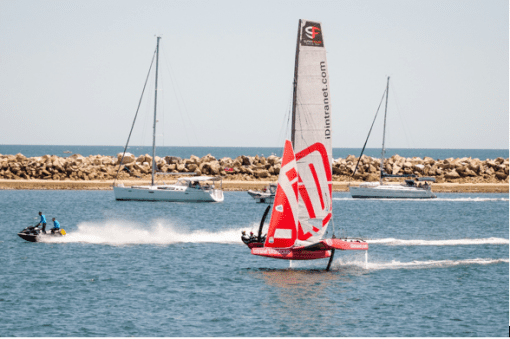 GreenOrbit kicked off the series with a splash, taking out 2nd place. Skipper CJ was the first sailor to get thrown overboard- putting our team in the spotlight.
GreenOrbit in the news:
'Man Overboard on Action-Packed Day 2 at SuperFoiler', Sail World
'Euroflex flex muscle in opening regatta', Sail World
Regatta 2: Geelong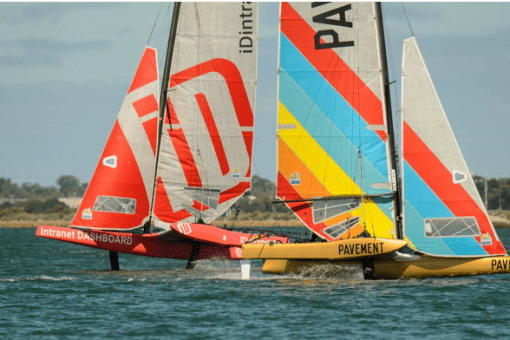 Geelong provided a tough trot for GreenOrbit, with the boat experiencing damage prior to Friday's racing. Unfortunately, the crew had to sit out several races while repairs were made.
Regatta 3: Gold Coast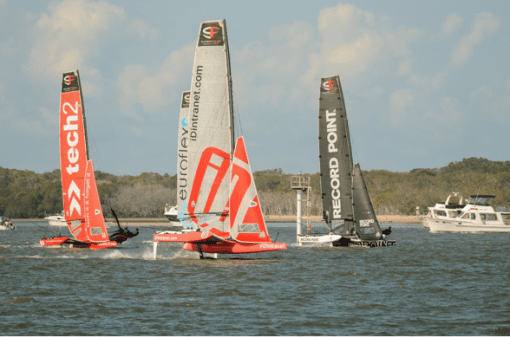 After team Euroflex had dominated the first two regattas, GreenOrbit became the first team to top them! Unfortunately, a collision left us with some boat damage which again required repairs.
Regatta 4: Busselton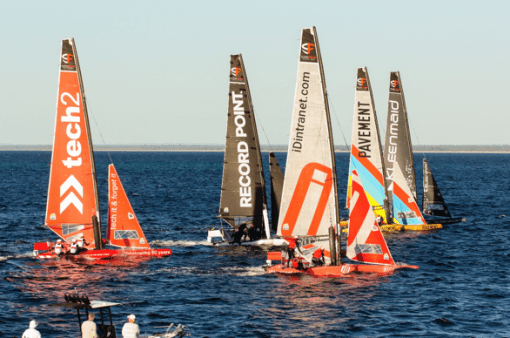 Challenging conditions in Busselton made for some close racing, with GreenOrbit winning race 5 and closing the weekend in 5th place.
GreenOrbit in the news:
'tech2 triumphs twice on testy Geograph Bay', My Sailing
Regatta 5: Sydney
Sydney Harbour, one of the world's most iconic locations, hosted the series grand final. Crazy conditions resulted in lots of thrills and spills, with GreenOrbit finishing in 5th place.
GreenOrbit in the news:'Miami Masterclass swings momentum ahead of iconic Sydney skirmish', Sail World'All square as tech2 takes flight to Euroflex', Sail World'Euroflex secure SuperFoiler Championship crown in Sydney', Sail World
Congratulations to series winners Euroflex and thank you to all involved for your incredible efforts. We are proud to have partnered with this talented team, and that their GreenOrbit intranet was so integral to achieving their goals.
Check out our eBook to learn more about how a strategic intranet can get your organization where it needs to go: