A round-up of the recent Digital Workplace Summit including standout sessions, networking opportunities and key takeaways. The event was attended by leading organizations such as ANZ, Coles, Atlassian and Transurban - who provided an intriguing glimpse into their digital workplace solutions.
Last Wednesday, a team from GreenOrbit attended the first day of the Digital Workplace Summit - a great event at Maia, Docklands in Melbourne.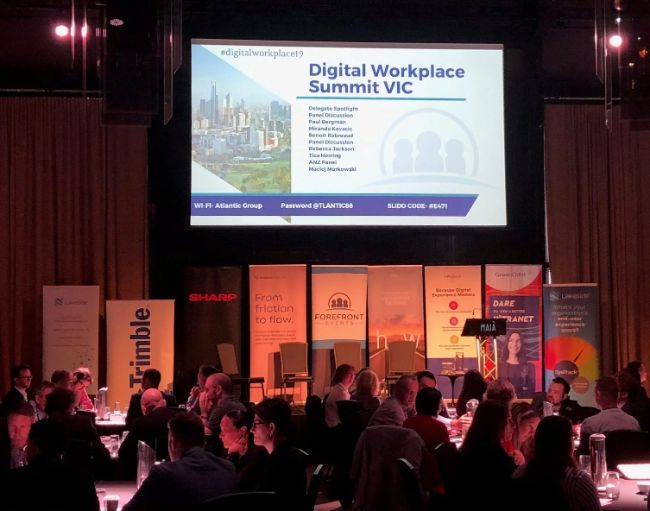 We were lucky enough to attend the conference but even more thrilled to be a sponsor!
What Did it Cover?
The Digital Workplace Summit was a two-day conference with two tailored streams running simultaneously. The digital workplace stream focused on:
Discussing the core challenges in achieving a flexible and collaborative digital workplace 
Implementing a technology strategy to support the future of a digital workplace
Who Was There?
The session drew 129 attendees who were a mix of IT professionals in roles such as:
Heads of Digital Workplace
Digital Experience Managers
Enterprise Technology Specialists
Chief Architects
All looking to undergo a broader digital transformation in their organisation.
Throughout the event we heard engaging talks from leaders of top organisations such as NAB, ANZ Bank, Coles, Monash University, Atlassian, SpaceOS, Tabcorp, NextDC, Transurban and REA Group on key insights, experience and their success stories on topics ranging from:
Business cases for investment
Improving UX through technology
Aligning technology, people and place
Collaboration tools and platforms
Driving operational efficiency through technology
Future of work
Stand Out Session
A highlight of the conference was hearing from key note speaker Miranda Kovacic, Domain Lead, Employee Experience ANZ Bank.
Miranda emphasised how important it is to embed employee experience into the heart of workplace technology strategy.
She explained how ANZ Bank put adaptability, curiosity, learning and customer centricity at the core of their initiatives and take a human centred design approach.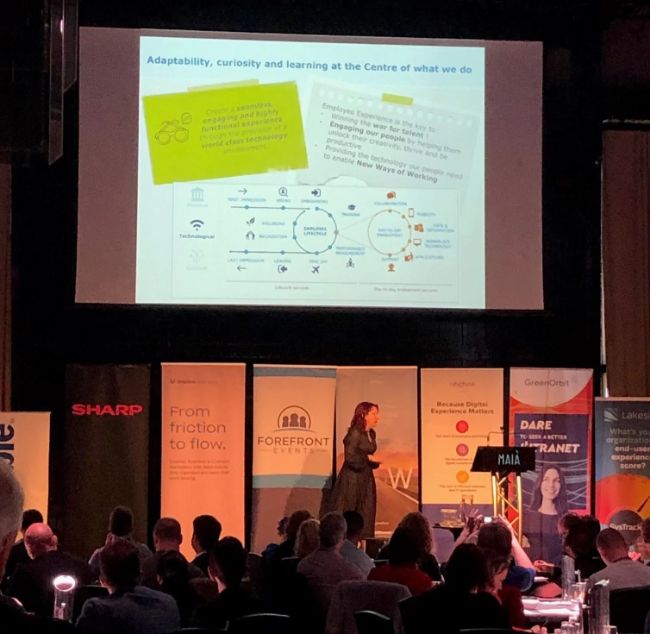 Remote Work Round Table
Our own CTO, Josie Mangano, ran a round table discussion backed up by Lesley Maea, Director of Customer Success.
The topic was 'Using technology to engage a distributed workforce - the challenges of remote and mobile workers'.
Josie encouraged attendees to open up about the obstacles they have trying to engage their remote workers. Surprisingly, some organisations are still struggling to put their HR documents and leave requests online. It seems so simple but this is still a real issue for many companies.
Josie shared tips and solutions that the attendees could implement in their own digital workplaces. We got so much out of this session - stories about what happens on the ground from a range of user perspectives. Insights that help us to understand how work is changing and the ways GreenOrbit can help.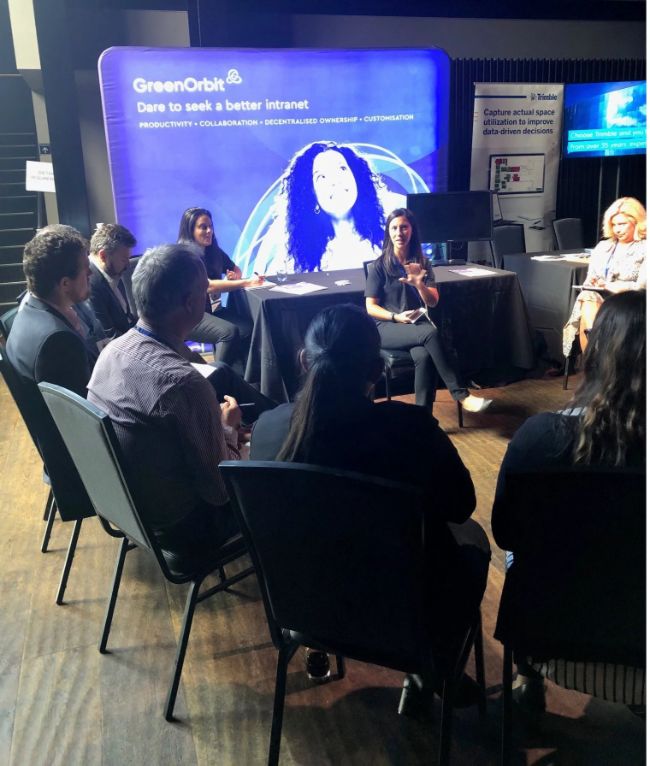 Networking Opportunities
The morning session was broken up by getting all attendees and speakers to participate in an exercise called Speed Networking - similar to speed dating without the awkwardness!
It was an effective way to break the ice, network and to understand what people wanted to get out of the conference.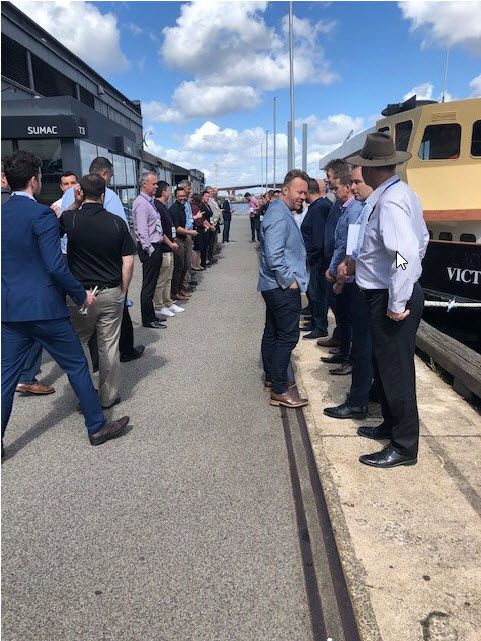 Key Takeaways
The biggest takeaway from the conference was learning what hurdles people and organisations are still facing with their digital transformation. The common trends across the board are:
Engaging a mobile workforce
Getting senior buy in, changing mindsets and improving adoption of technology
Measuring the ROI and the success of a digital workplace
Moving to the cloud – implementation and security
This was such an engaging and informative conference.
It was inspiring to get a glimpse into how the boldest and brightest are designing and implementating amazing digital workplaces.
I highly recommend you get yourself to the next Digital Workplace Summit by ForeFront events - particularly if you want to keep pace with the ever-evolving future of work!