What is Company Culture?
'Company culture' is a concept that most organisations try to come to grips with at some point in their journey – and struggle with, for the most part.
The term itself can invoke reactions from staff - ranging from blank stares to dismissive scoffs depending on how much thought employees have, or haven't given it.
But what is company culture, why is it important… and why is it hard to build or maintain one in today's working environment without an effective digital workplace or intranet?
Most Workplace and HR specialists agree that – at its core – company culture is:
the perceived personality of an organisation, and how this is mirrored across all aspects of their interactions with staff, customers, and the general public.
By this definition, company culture is vital in today's workplace dynamic - where top talents choose their employer, and retention is (finally) recognised as more valuable than acquisition.
Walking the talk
The wise employee recognises that job satisfaction doesn't just come from an ample pay check, some groovy 'digs', and a foosball table in the break room (though, never underestimate the attraction of foosball) – but also from an alignment of personal beliefs and ethics with those of the company.
Potential recruits are looking closely at your company's website, social media streams, appearances in the news, even reviews on sites like Glassdoor to understand whether it's a place they would like to work.
Do your organisation's stated intentions marry with the behaviours reported by the staff and media?
Are concepts like environmental awareness, global citizenship, giving back to the community merely just words on a digital page, or are they born out in what is reflected in the media?
Are more personal concerns like work/life balance and flexible working arrangements really part of the 'way we work', or simply attractive statements that disappear like a foyer fragrance once you enter the offices?
Avoid the cost of attrition
Even those employees who join the organisation without the due diligence of most, feel the tension when theory and practice are out of alignment - it's a key contributor to untimely attrition.
Each departure costs about one-third of that worker's annual earnings. According to the Society for Human Resource Management (SHRM) - and you can guarantee that the cost is higher for star-performers.
"Each departure costs about one-third of that worker's annual earnings."
If your organisation is growing – or undergoing any type of transformation - the cost is significantly higher.
The impact of losing key talent isn't just monetary – it has a profoundly negative effect on the cadence of growth, and as any good change manager will tell you: disrupting the momentum of any transition is far from ideal.
Seeing anyone (let alone a star player) leave, while everyone is striving towards the future together, undermines every effort to build motivation in the workplace.
And that's just the employees companies are losing – what about the myriad that they never attract due to the projection of a personality and company culture that is 'less than ideal' for their target hires?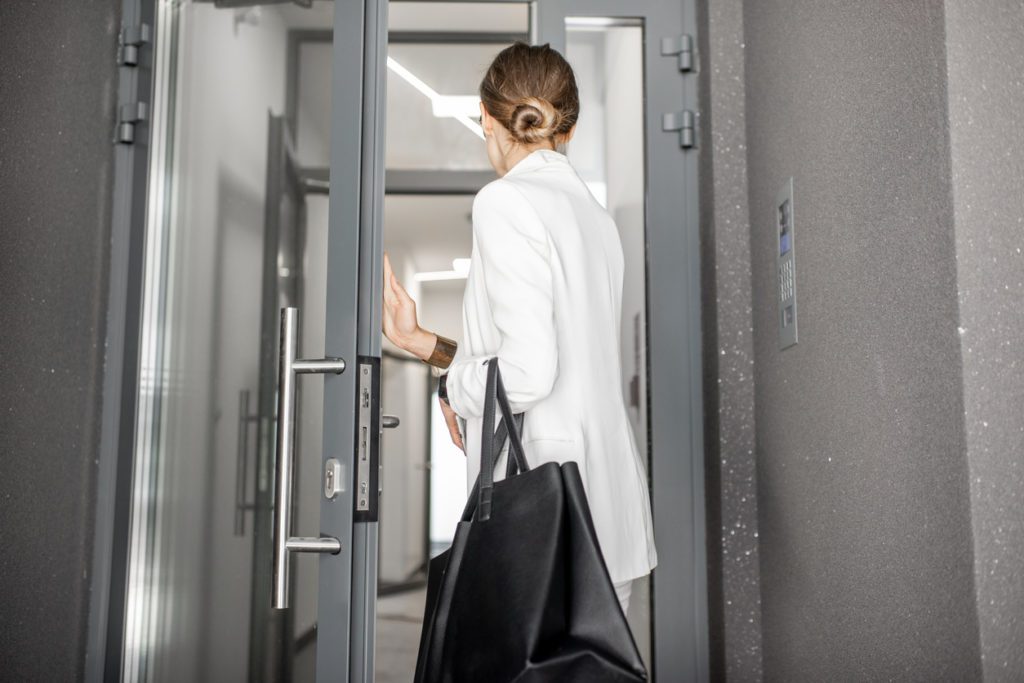 Who decides on culture?
The bit I find really fascinating in the definition of company culture (and the element that many organisations seem to overlook) is the word 'perceived'.
Many organisations decide that they want to articulate their company personality so that everyone can get on board with the newly clarified culture.
It's a well reported belief that workplace culture is central to business success. Deloitte reported on this in their 'Core beliefs and culture' report back in 2012, and it has only become more relevant since.
How does this tend to play out?
Executives sit in a room and decide exactly what they want this personality to be, then (with the help of internal HR and Mar-Comm's specialists, and sometimes external workplace consultants) and create a compelling and clear statement of exactly the way they envision the company representing itself to everyone it engages with.
And – more often than not – it's a totally wasted effort.
Clever organisations engage with their staff at all levels, their external customers, and even the wider public if appropriate, and gain a true understanding of how they are perceived.
If this perception matches the company culture they would like to nurture, they develop a plan to articulate this and maintain it across every engagement.
If the perceived personality isn't the desired one, then the organisation builds a plan to transform this over a suitable period of time – starting internally and working outwards – until their desired personality matches the perceived one.
Culture needs the right environment
The fact is, culture is something that (by its very definition) must have a supportive and nurturing environment to grow and develop.
It's not something that can be achieved with a directive from above – it's a 2-way engagement and needs to be driven by give and take on both sides.
It's also not a 'set and forget' concept either. It needs ongoing maintenance.
It must include the digital platforms that support all staff – particularly those who 'work from home', remotely and mobile.
Delivering an engaging, informative, and cohesive experience that reinforces the company values, and exemplifies the ways these underpin the everyday activities of the organisation is crucial.
Give employees a voice
This digital workplace experience – most effectively delivered via a company-specific Intranet – is a non-negotiable for any organisation serious about delivering effective communications, efficient practices, simple processes and quick and easy access to the right information at the right time.
It's not actually that hard to establish a good, working Intranet platform that delivers 2-way engagement – and one that meets the needs of everyone in the organisation – if you find the right solution provider, and partner with them (rather than buying off the shelf and 'winging' it).
It's worth noting, though, that it's just as important to make sure your staff have a voice in your Digital Workplace as they do in your physical one.
Incorporating an 'Enterprise Social Network' for conversational interaction and sharing may seem like a small thing, but more and more companies are finding that the 'employee voice' is not only insightful, but a powerful agent for change when it's empowered and motivated.
And if an organisation believes it can build or maintain an optimal company culture without engaging and supporting their employees – then they should definitely be reviewing the reasons why companies fail.
Attract and retain talent
But we're also talking about attracting talent to your company too, and there's a growing trend with regard to the 'Glass door' approach to being truly transparent, and ensuring the culture fit is right before day one.
More and more companies are facilitating early access to the digital workplace for 'pre-onboarding'.
This allows new (and even potential) employees early access to a 'gated' view of the Intranet. They can experience the elements that make up the communication, conversation and collaboration framework they will have access to, and really see the digital face that the organisation gives its employees each day.
If the Intranet content and functionality truly mirrors 'the way we want to do business', then this is a brilliant way to show desired candidates that they are going to love it at the organisation.
As they progress through coming on board, their access opens up, and everything from induction to setting up the first meetings, and even joining in conversations is possible in advance of the first day on the job.
There's no better way to ramp up to full productivity than with early access to the right information, and feeling part of something before you even step in the door (even if only virtually).
High performing staff will see this as a massive positive – as they never like being less than fully productive – and everyone else will appreciate the openness and inclusiveness of the early access – let alone the comfort of knowing where to go for the essentials before day one.
Your intranet is key to company culture
The reality is that every organisation of 100 people or more (or those growing to that level) should have a clear view of what their company culture actually is (or what they would like it to be) and a clear plan of how they intend to achieve and maintain it.
In the modern working world, a functional and scalable intranet is a key part of that solution and any organisation of size will be hard pressed to build or maintain a company culture (let along function optimally) without one.
For a deeper dive into building an engaging and culture-driven intranet, download our free eBook - Get Going: Steps to Building a Great Intranet.