Over the last 2 years, everyday life has had to adapt in so many ways. Whilst initially there was a lot of trial and error, it's been 2 years of discovery, reinvention and reimagining the way we work and how we deliver services. What we thought was a short term "means to an end" or experiment, has now become the future of work.  
Initial challenges and fears
Lack of face-to-face contact
Retraining of employees in virtual conferencing and technology
Employees feeling disadvantaged if they couldn't attend the office regularly
Difficulties staying collaborative and a potential drop in productivity
Team communication, interaction and culture disappearing
Remote onboarding for new starters was challenging 
But there were benefits as well
Encouragement of a stronger work-life balance 
Organisations are looking for economical workspaces as the requirement for large office space reduces  
The hybrid workplace builds a resilient workforce who can easily adapt between remote and office working  
Connection and communication within organisations increased which in turn provided more value add.

As employees and organizations have adapted over the last two years, it's now very clear that employees want a hybrid model of working.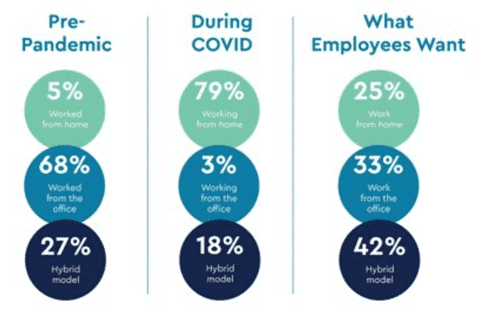 Internal communications and Human Resources teams have been instrumental in engaging hybrid workforces by keeping them in the loop and up to date. Maintaining transparency has been a key factor in engaging every person at all levels of the organisation. Whilst in the past it may have been a "nice to have" - connecting and communicating effectively with employees remotely is now a core competency to operating efficiency and effectiveness.
The intranet has re-established itself as the system that brings all things together in the one place – the launchpad for employees to get their work done and stay up to date with what's happening.
Employee health
Our first example is from a food distributor, who setup a wellbeing hub designed to ensure that even while working, employees are still actively prioritising their wellbeing.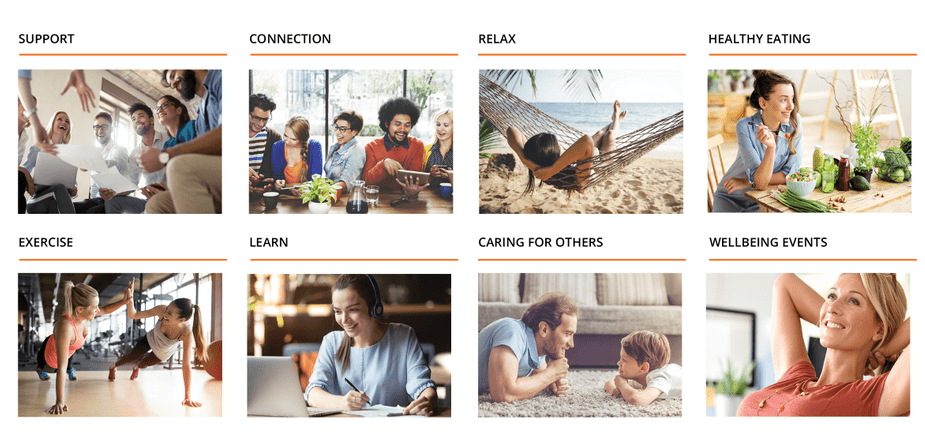 Interaction with employees
One of the hardest things about working remotely is you miss those "water cooler" moments and the morning chats while we all make a cuppa. Many of our clients have brought the human element back to their intranet by incorporating more video and digital media content. Several clients have created an engagement "TV" section with different "channels" focusing on their employees. These channels are available to jump on and take some time out during the workday to browse and watch a range of video content and to have a little fun as well!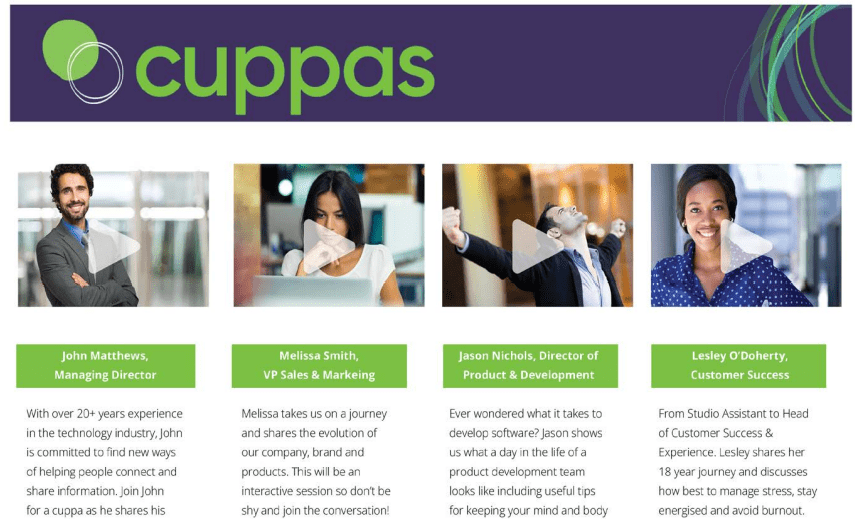 A gateway to everything you need
A healthcare customer had many business applications for staff that were saved onto the desktops of shared workstations for employees to access. These workstations were located across their hospital and clinic network. Business applications included payroll software, the Learning Management System as well as the password reset application from the IT department. The IT team quickly restructured the home page of the intranet to ensure that these applications and other employee-related features were available up-front so that staff had quick and easy access to do what they needed.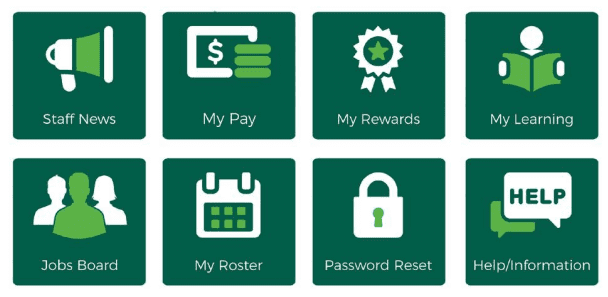 Onboarding new staff
Like so many other organisations onboarding remote employees who could not attend the office was an immediate challenge. For its contact centre staff a banking customer needed a clear and easy to use information portal that included simple to follow onboarding tutorials and process flows for interacting with customers, through to taking their first calls without ever needing to enter the office.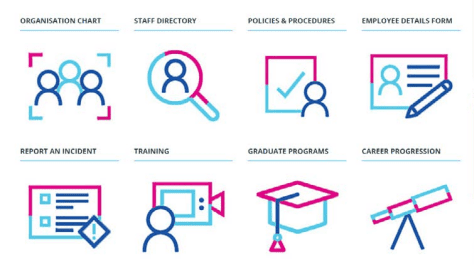 Want to know more about how GreenOrbit can support your organization and its hybrid working. Contact the team for a personalized demo