HEALTHCARE
Connecting medical professionals
and healthcare facilities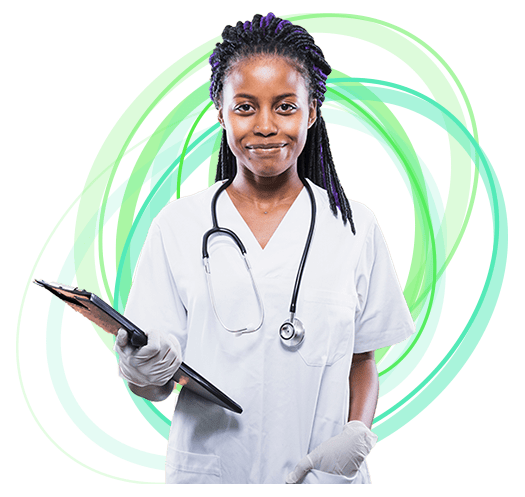 Modernize communication and collaboration and improve clincal outcomes
Healthcare organizations use GreenOrbit to communicate, manage documents and streamline processes from a central platform. GreenOrbit makes information easily accessible for healthcare workers, so they can provide exceptional care to patients

Explore GreenOrbit
You'll get a 30 minute online demo that includes:
A custom consultation with one of our intranet experts
Discover how Greenorbit will help your healthcare organization

Access to your own personalized trial site

We'll find a time that works for your schedule - book a GreenOrbit demo today!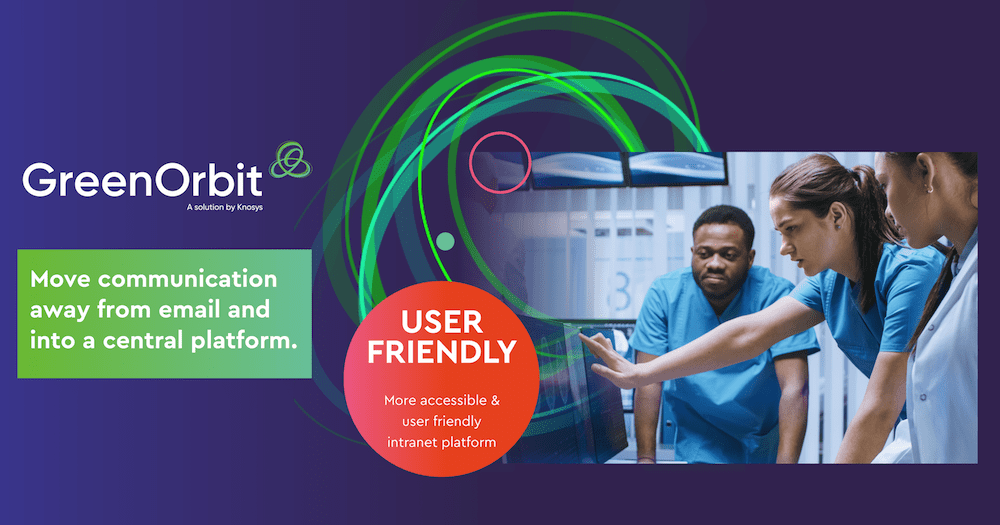 Keeping frontline teams in the loop

Effective communication in healthcare environments is crucial. Healthcare organizations need to share the latest news, updates, research and developments with co-workers - the wellbeing of patients depends on this clear and accurate exchange of information

Peer-to-peer medical network support.

Making it simple to find people and connect fosters collaboration. Your healthcare Intranet should enable the development of communities, bringing together people around a common interest or shared identity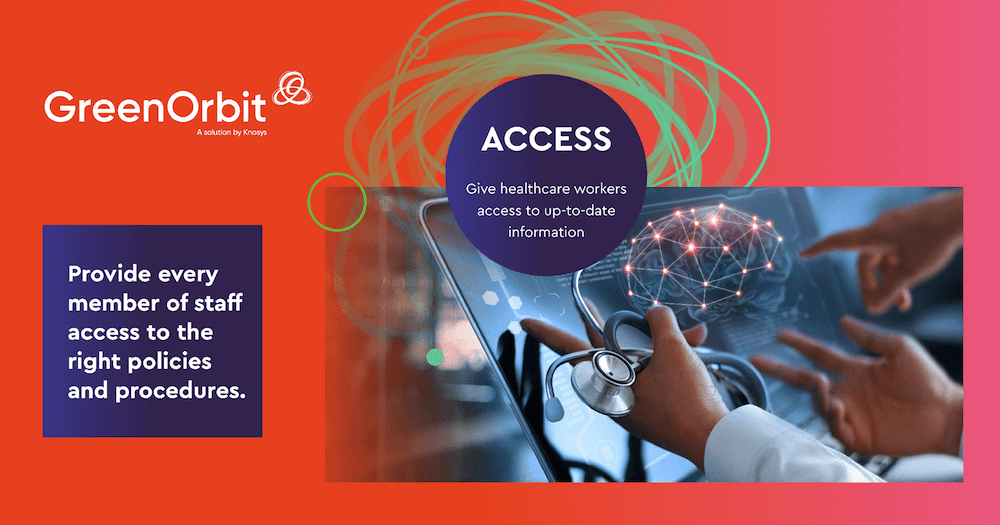 Access to the right policies and procedures

One of the key use cases for a healthcare intranet is providing a centrally controlled location for official information and documents, where employees can access the very latest material, policies, procedures and forms, knowing that they are accurate and up-to-date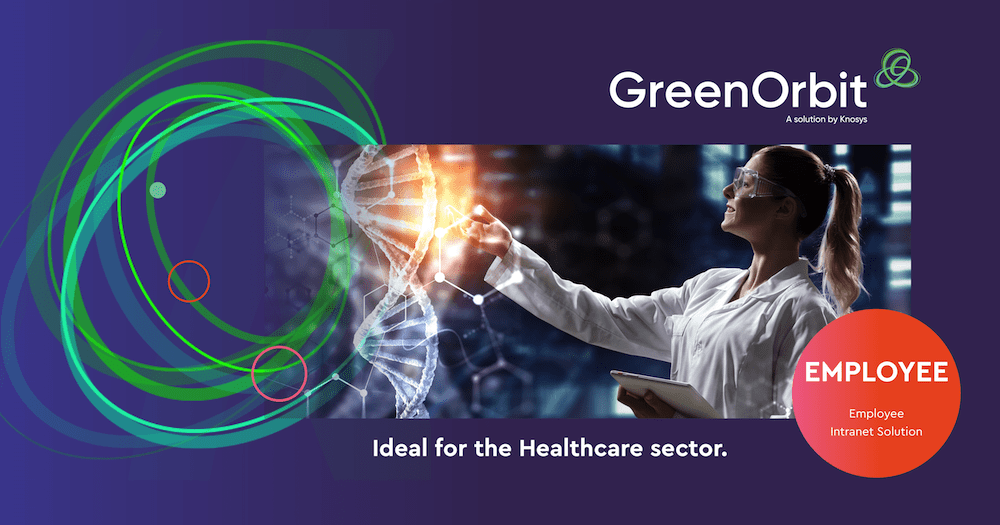 Onboarding new employees

A well-structured intranet can bring new healthcare employees up-to-speed quickly with all they need to know. It's a well-known fact that better employee onboarding improves retention.

Healthcare Customers who use GreenOrbit